Aesthetic Surgery of Virginia: Enrique Silberblatt, MD
3505 Brambleton Avenue
Roanoke, VA 24018
Phone: (540) 776-1600
Monday–Friday: 8:30 a.m.–5 p.m.

Neck Lift
A neck lift constitutes the lower half of what I call a facelift at my practice in Roanoke, VA. Although there have been many claims circulated that sutures alone can be used to lift and smooth out the neck, I have found these to be overstated and unsatisfactory. If you do not actually reposition the skin and tighten the underlying muscle in some way, the results will not last. Also, if you do not remove the excess skin, bunching will result under and behind the ears. The bunching may not go away or may take a long time to do so, resulting in an abnormal appearance for months.
Neck Lift

Before & After Photos

Keep in mind that each patient is unique and your results may vary.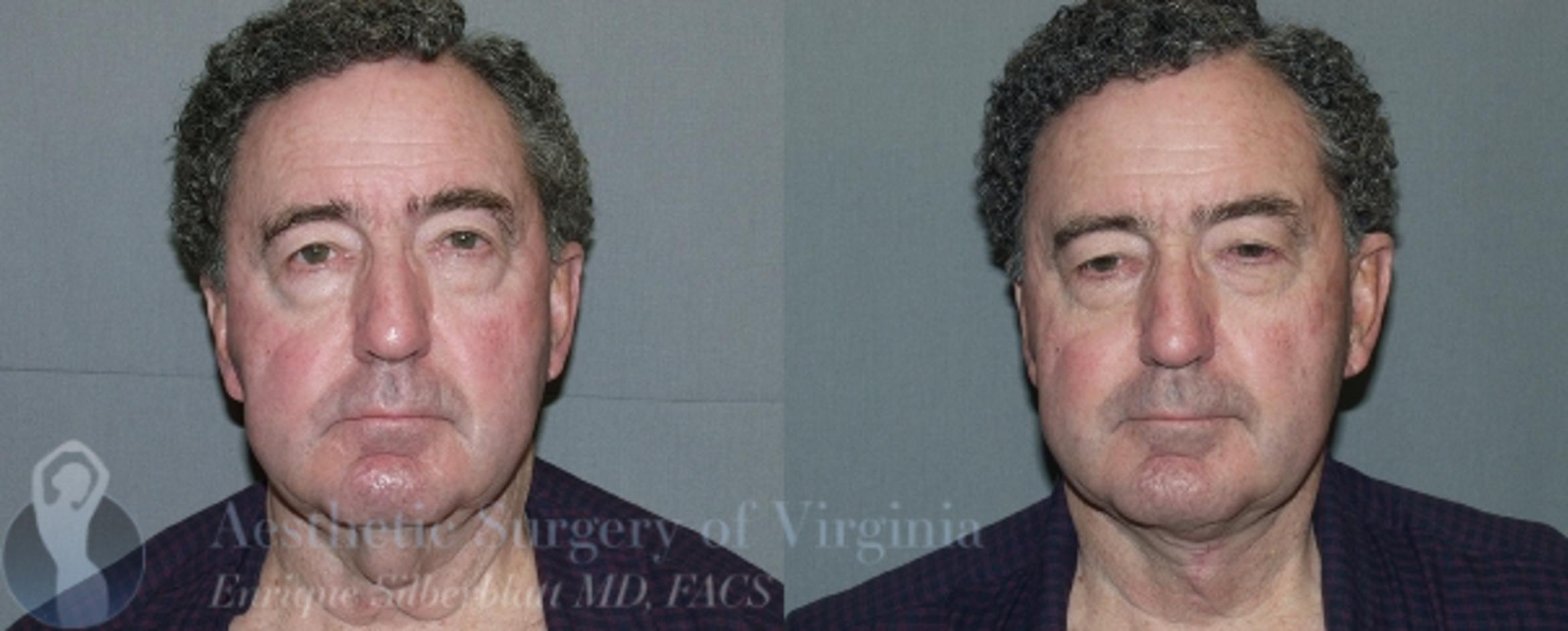 Before & After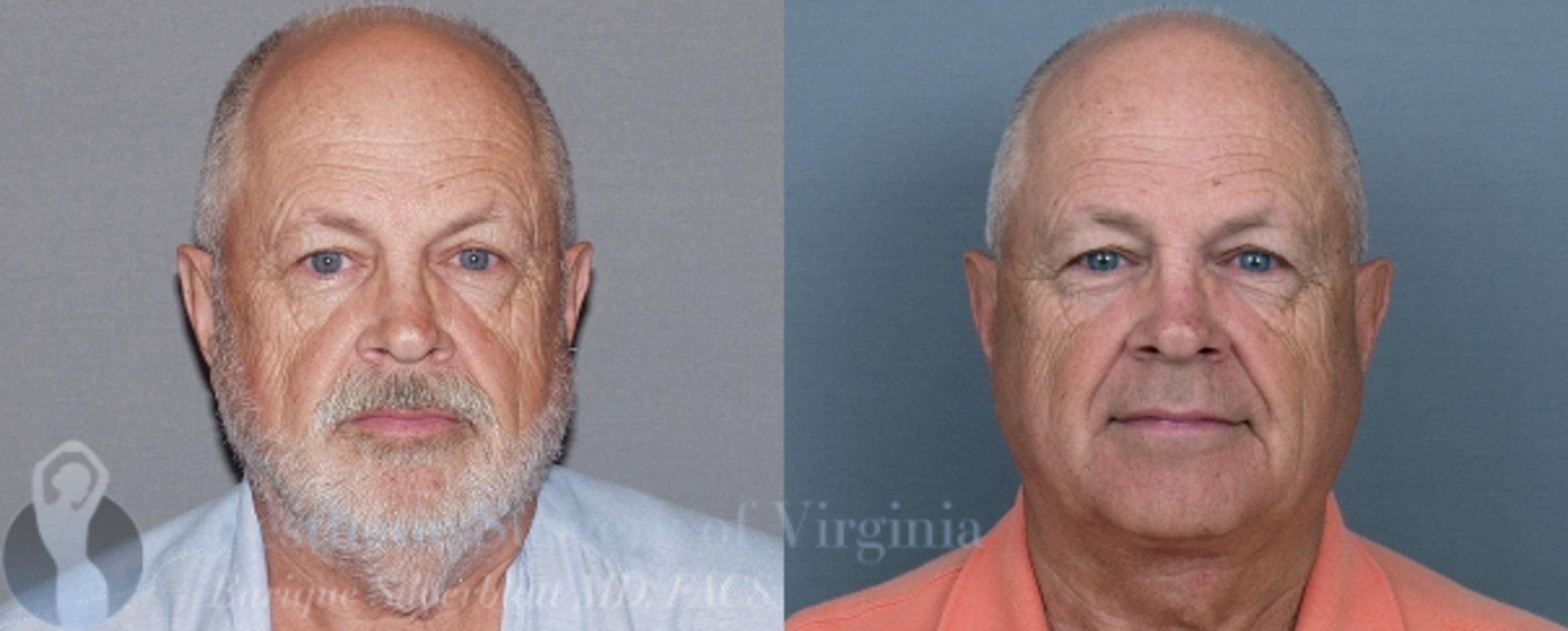 Before & After
Keep in mind that each patient is unique and your results may vary.
What Is a Neck Lift?
I believe that an adequate neck lift for a patient that has excess skin can only be done by making incisions behind the ears and down along the hairline, under the chin and lifting all the skin off the underlying tissues. I sew the anterior border of the platysma muscles together (the muscles in the neck seen when you pull down the corners of your mouth) under the chin to smooth that area. Excess skin is pulled back, measured, and removed. If there is any extra fat, I break it up and remove it using liposuction.
What Happens During Neck Lift Surgery Recovery?
There are large dressings and drains used after neck lifts and facelifts. These dressings are removed and the hair is washed the day after surgery. A chinstrap is worn for another 4 days without removal. After day 5, some of the sutures are removed and the chinstrap may be removed for periods of time as necessary. The remaining sutures are removed after 2 weeks. While recovery rates vary, most patients return to work after 5 days.
Did You Know?
Dr. Silberblatt often uses liposuction to enhance neck lift results, and in some cases, he can achieve a neck lift with liposuction alone.
The best plan for each individual can only be formulated after discussing all these alternatives with the patient and I spend a large amount of time making sure that the advantages and disadvantages of each approach are fully understood. Most patients are very satisfied with this procedure.
Dr. Enrique Silberblatt
Dr. Silberblatt performs all treatments and procedures himself—from minimally invasive injectables to complex surgeries. He is by your side every step of the way, from easing your nerves at the consultation through celebrating your beautiful new look after recovery.
Meet Dr. Silberblatt
Why Board Certification Matters
Why Board Certification Matters
What Is Cervicoplasty?
Cervicoplasty, also called neck contouring, is an operation that directly removes excess skin in the neck (often referred to as "turkey gobbler skin"). The skin is sewn back together in a zigzag manner in order to prevent bow stringing of the scar. Most of the scar is placed under the chin with a small extension down to the Adam's apple. Although the scar heals well and is minimally visible, women are not interested in exchanging an improved neck contour for a scar. Older men, however, are excited to get rid of the large amount of excess skin using a technique that requires only local anesthesia. Many men do not find the scar objectionable because the operation offers the following benefits:
Takes a fraction of the time of a facelift to perform
Does not require large dressings
Beautifully restores a youthful neck contour
Although the number of patients that are good candidates for this procedure is limited, those that have had it done are among my happiest patients.
Contact Aesthetic Surgery of Virginia
Dr. Enrique Silberblatt is committed to providing his patients with the highest quality cosmetic surgery treatments and procedures. To get started, request a consultation online or call (540) 776-1600 for an appointment.
Back to Top